Catherine Chapman Pilates
wants to challenge you to do
10 minutes of exercise
every day for 10 days!
10 days of
10 minutes blasts of
HIIT Pilates exercises
for ONLY £10!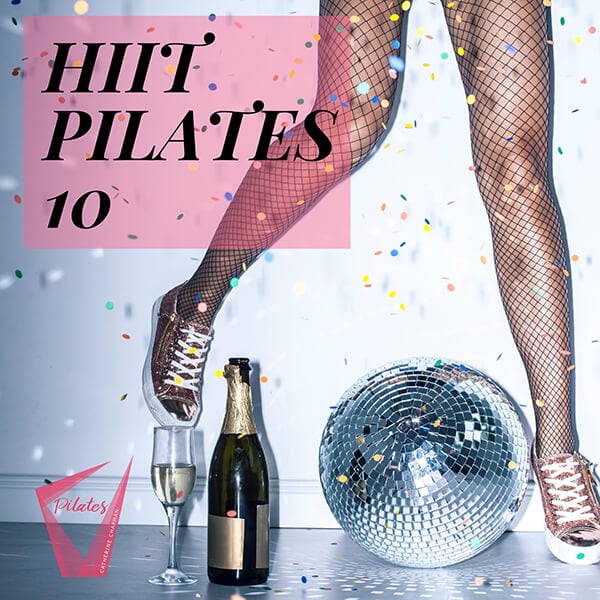 Starting Thursday 26th November
Through a private Facebook group HIIT 10 will be delivered through daily videos and Facebook Lives providing:
Daily 10 mins exercise sessions working the whole body.
Inspiration and lifestyle advice motivating you to feel amazing.
A community of like-minded people wanting to feel energised for the winter.
Ending with a big LIVE on 5th December!
The sessions will gradually increase in intensity as the 10 days progress, so it doesn't matter if you are new to exercise or a seasoned pro looking for something different or a boost.
You can all get a great workout at whatever level you are. You could even put a few together and make it a longer workout if you have time.
£5 of this is going to MacMillian Cancer Support!

Imagine if exercising 10 minutes a day was enough to improve your health, improve your mindset and help you feel amazing!?
Well, it certainly can, just read the fab testimonials following my last HIIT Pilates 10 challenge:
Loved every minute of the 10 day challenge. I have more energy, feel stronger and have lost inches. Keep up the great work Catherine!
MH
Fabulous 10-minute workouts, perfect to fit into even the busiest day. They are perfectly formed to make you feel exhilarated and fully toned up. I certainly noticed the difference from day 1 to day 10 in what I could achieve. Catherine is really positive and energetic… fab teacher.
EB
Great little workouts to give you the boost you need! Fantastic instructor, with an enthusiastic attitude, lots of energy and is always very helpful to people's different situations.
GL
Due to my random shifts at work I loved being able to do your Pilates HIIT 10! I've lost 4lbs, felt my fitness improve and feel firmer. Thank you!
CR
Join me on Thursday 26th November to start your
HIIT Pilates

10

Challenge
For just £10 you will feel fitter and stronger in just 10 days!
£5 of this is going to MacMillian Cancer Support!

Sign up today... and dont forget to challenge your friends!