Pilates was very much designed to be a fitness method and this is where much of my focus is. My classes are held on Zoom, filmed in my private studio in Whitstable. Every effort has been taken to make sure you have the best online experience possible.
I also run my one to one Pilates sessions either in person and online from here too. For more information about private Pilates coaching please contact me.
Each week will be different; a variety of exercises often targeting a specific part of the anatomy or focusing on a Pilates principle. Every class is mixed ability and I will teach different levels according to your proficiency.
You will need a mat or comfortable floor covering, you will need to wear activewear, preferably not too baggy and you may like to have some water handy.
For more information about attending my online classes please click here.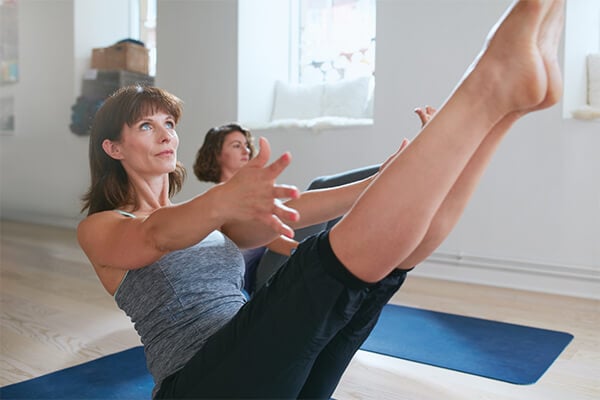 Ready to try?
Get in touch today to arrange your first session!
A cardio workout fusion of standing pilates, boxing and dance
For the most fun workout you've ever had!